Meet Our
Healers
Take care of your body, it's the only one you have!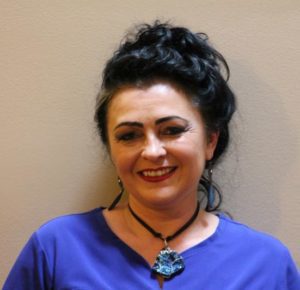 Edyta In her native Poland, Edyta was an established spiritual poet and music composer as well as an accomplished pianist. Expanding her professional expertise, she entered the spa business as a licensed beautician. During her training, she was drawn to the healing aspects of body treatments. To bring her skills to a higher level she took Reiki classes. She added Chakra balancing and a modality called Mauri to her resume. Furthering her education, she also completed courses in medical reflexology, Ayurvedic aromatherapy and lymphatic drainage. Edyta studied Ayurveda under a well-established Ayurvedic doctor from India. Her passion is to bring the human body into perfect energetic balance which automatically heals aches and pains. She believes the body needs to be pampered, spoiled and directed into self healing. People love her treatments, trust her spiritual guidance and healing expertise.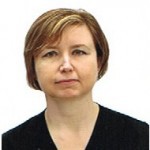 Beth has been licensed since October 1995 and with Renu since September 1996. Beth is certified in treating Immuno-suppressed clients (Cancer, Lupus, Chronic Fatigue, Diabetes, Psoriasis, Eczema, etc.) She also holds certifications in prenatal, lymphatic drainage and deep tissue massage. She also mastered the use of hot and cold stones to relieve migraine headaches. Beth is a Reiki master and teacher and is very knowledgeable in Ayurveda.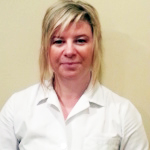 Andy is an enthusiastic and skilled remedial massage therapist with vast experience in deep tissue, shiatsu, reflexology, prenatal and sport massage. She offers highly organized massage services for client's enhanced mobility and better flexibility to enable clients to be more successful in all aspects of their professional and personal lives. She posses a stable temperament and an honest approach to massage practices, has an excellent track record for performing professional spa massages and body treatments compliant with the state and employer's standard of practice. Andy's excellent knowledge of anatomy, physiology & familiarity with pathology principles makes her a highly requested therapist