Meet Our
Reflexologists

Don't be foolled! Reflexology is not Massage. Many Massage Businesses are now listing Reflexology as one their massage services. Unless they have a Certified Reflexologist on staff, what they're really offering is foot massage, not Reflexology which is a specialty all its own. While we all know that a foot massage feels wonderful, it does not enable one to experience the benefits of Reflexology. Massage Therapy is very therapeutic, but if you are looking for Reflexology, you want a Certified Reflexology Practitioner, not a Massage Therapist doing Reflexology.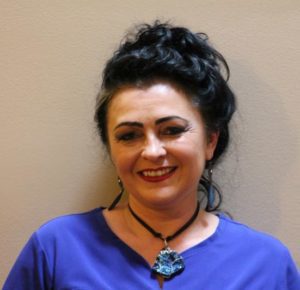 Edyta is a certified leader in  reflexology. She knows Chinese and Ayurvedic reflexology and acupressure techniques. She is also a Reiki master and teacher. In her native Poland Edyta used to be a physical therapist. Her passion is to bring the human body into perfect energetic balance which automatically heals aches and pains. She believes the body needs to be pampered, spoiled and directed into self healing. People love her treatments, trust her spiritual guidance and healing expertise.
Halyna is a licensed  massage therapist and certified reflexologist. For many years Halyna worked in a chiropractors' office where she obtained expertise in alleviating sciatic nerve pain, back pain and tension. If shyness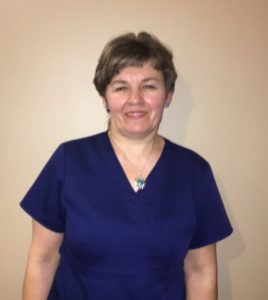 or any other obstacles are keeping you from receiving a full-body massage. If you've never had a massage, have been avoiding trying one due to shyness or other concerns, Halyna would be the ideal massage therapist for you! She can start off with a reflexology foot massage or an Indian Head massage.