Who We Are
WHAT WE DO
Renu Day Spa estheticians, therapists and technicians are certified, educated, skilled, and genuinely care about keeping your skin and body healthy and beautiful for life. They patiently guide you through spa treatments. They help you understand the difference between looking pretty on the surface and natural beauty. Our skin therapists are dedicated to their profession, educated in skin health, and attend classes with industry-leading experts to bring you real results.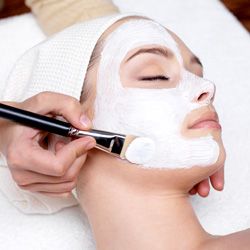 Experience Our Exclusive
Skin Care And Facial Treatments
Renu facials utilize the highest quality skin care products to cleanse, exfoliate, and hydrate your skin. Our expertly trained and licensed skin therapists provide skin care services that are second to none. When you leave, your skin will be transformed with a youthful glow.
Take advantage of all
ALL OUR SERVICES
We are the only spa in Illinois with 100% of employees certified in treating Immunosuppressed clients (Cancer, Lupus, Chronic Fatigue, Diabetes, Psoriasis, Eczema, etc.)
See what we do
Renu at Work
From The Blog
latest news & events
Visit Renu
You owe yourself this moment
Request an Appointment Today!
About us
We have been in business of pampering, healing and beatifying since 1986. Come in and our therapists will provide the perfect treatment to meet your needs.
Open Hours
Monday – Wednesday    8am- 7pm
*Silent Night (after hours)   7pm-9pm
*By prepaid appointment only
Thursday – Friday    8am – 7pm
Saturday    8am – 5pm
Sunday –   Closed
Contact
RĒNU Day Spa
617 Central Ave Deerfield, IL 60015
Email: info@renudayspa.com
Telephone: +1 (847) 940-9727